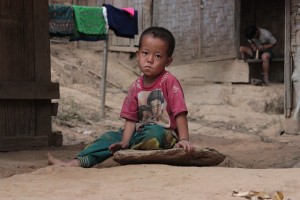 I would love for you to read the below article by DGIwire.
An Inside Look into the Orphan's Plight
(DGIwire) — For many people, what they think they know about the life of an orphan begins and ends with depictions of orphans in popular culture: for example, Little Orphan Annie and Huckleberry Finn. While these fictional characters may have given the public a cursory knowledge of what an orphan's life might be like, they mostly disguise the true horror of what it is to be a child without a home or a family.
Recently, one woman set out to change this through photography. As reported on Patch.com, Kelly Raudenbush, the director of the Sparrow Fund, a Pennsylvania-based adoption advocacy organization, planned a visit to China in October 2014 where she and her staff handed out 12 digital cameras to children at an orphanage in Shaanxi. The activity was part of a workshop led by Phoenixville, PA photographer Ben Leaman. These were simple, point-and-click cameras obtained for a deep discount, said Raudenbush, and the pictures showed a world many have never before encountered.

The trip, organized in conjunction with America World Adoption Agency, wasn't just a simple art project, though. It was also an opportunity for volunteers to interact and provide help and companionship to the children living at the orphanage. In addition to educational sessions, Raudenbush brought along five medical professionals to examine the children and to provide medical care wherever necessary.
"The pictures these children took showed a side of orphanages not usually seen, and that is wonderful," says Stephanie Fast, orphan advocate and author. "At the same time, we need to keep in mind that there are so many children around the world who aren't lucky enough to find respite in an orphanage and are left to fend for themselves on the street."
Fast knows firsthand the frightening reality both of being a child on the street and in an orphanage. Deserted by her mother when she was just four or five years old, Fast was left helpless and vulnerable, nearly succumbing to a premature death in war-torn Korea. Even when she did find a shelter, she was at the mercy of abusive strangers. She chronicles her harrowing story—and her incredible tale of survival and strength—in her memoir, She Is Mine.
"It is up to everyone to make sure these children not only have a voice, but also have resources that are clean and safe," adds Fast. "With the world's help, we can make sure that no other child will ever have to experience what I went through."
On her website, StephanieFast.org, Fast details several ways you can get involved. Whether it's through donations, volunteering time or even adopting a child, we all must do our part to ensure these children find secure and loving homes.