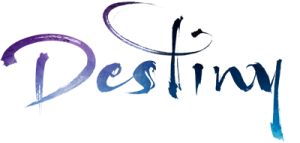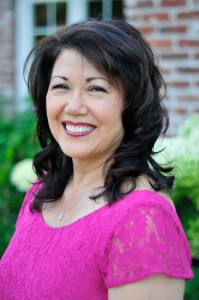 Hello and welcome to my blog. I am delighted that you stopped by. Your choice to visit my site suggests that you are, at least, remotely interested in the cause of the orphan. For that, I am so grateful. You see, I began my early life on earth as an abandoned Korean War orphan, and today I serve whole heartedly as a Global Advocate for orphans. I am committed to increasing public awareness of their plight and helping to raise funds necessary to provide permanent, secure homes for these roughly 153,000,000 children.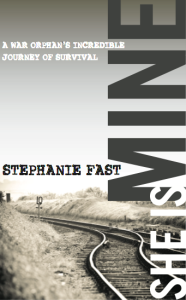 In my book, She is Mine, I share my orphan story in the hope that it will speak to the tremendous impact just one person can have on this crisis. Although this particular story is my own, it differs from that of countless others only in cultural details. It belongs to the world's other orphans as much as it belongs to me. All are crying out for a caring person to deliver them from the crisis of abandonment and oppression.
Orphans are not orphans because they lack food, shelter, clean water, or proper clothing although these are all necessary essentials. These vulnerable children are orphans because they lack family!
Family–today, I am blessed with an incredible family. My mom is still kicking strong and full of life and joy!  I have a sister who is one of my best friends. Her family is dear to my heart. My husband of 42 years has committed to being my loving husband. We have held hands through many trials and have danced together through many joys. He and I have the same spirit that no matter what we face, we will be overcomers. Our children and our grandchildren are extremely dear to us; they hold our hearts, and they have our full attention.
I know what an orphan feels. Orphans lack family–advocates committed to providing security and building significance and character into them. The principal institution for socialization for children comes from family.
I was blessed with amazing adoptive parents and a sister. What a gift! I realize that even in adoption some are almost as dysfunctional as they were in their life before adoption. This breaks my heart, and I know it breaks the heart of their Creator. Most of us Adoptees, whether we think our adopted family is a blessing or a disappointment, fantasize about our biological family. In my book, She is Mine, the first couple of chapters are about my biological dad. Now–this is not really my dad since I know nothing about him except he was probably a soldier. The man in the book is one story whispered to me in secret. Sixty years later he found forgiveness by listening to my story. The end of this man's story and so many others I have heard over the years is—"There is forgiveness!" in the love of the true Father, the one who created our "spirit being" in the heavens before we were placed here on earth. He longs to take our human experiences of shame and guilt. His Spirit, The Great Creator's Spirit, speaks to our spirit being and begins to set all our human experiences under His wings of healing and rebirth!
In the first couple of chapters of the book, I describe in just a few words what this man might have gone through. For him to come to the place of a life altering choice he made. On 25 June 1950, North Korea invaded South Korea leading to the outbreak of the Korean War. This war, often known as the "Forgotten War," ended after three horrible years with the signing of the Korea Armistice agreement in July 1953, in Panmunjom.
I imagined my biological father, just a few months after that signing, as a young man walking a hard South Korean road, desperately wanting to forget this war forever!  He hated the despair on the faces of refugees pushing south, and with meager possessions on their back, bodies along the side of the road, he was greatly disturbed. The two years of this devastation had brought a heavy darkness to his spirit.  His youth had been drained.
One day he had an entire afternoon to kill before getting back to the base. He had needed to escape his buddies in the noisy and bustling USO. They also had their own nightmares, but they could not understand his deep-seated loneliness or the anguish he felt in his heart!  Every one of his friends had their own stories–their own traumas and demons to fight.
Christmas was the hardest time for the soldiers. They missed their families! This soldier wanted to be home on Christmas Day, not alone in this desolate country. It was almost morethan his fragile emotions could handle. He felt empty. He hated how the loneliness enveloped him. He couldn't shake the depression off of him.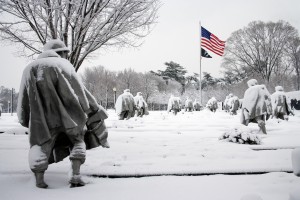 Absorbed in his thoughts, he felt the sudden sensation of being watched. He looked up. His watcher stood behind a rough wooden fence in the dark shadows of the alley beside one of the stores. He slowed down slightly. Apparently startled, she averted her eyes. He was touched by her sad shyness, and glanced away, unwilling to embrace her. Yet he was curious—-he gave into temptation, and his actions brought about a child whom he left behind.
John 3:16, "For God so loved the world (everyone matters) that he gave his only Son, that whoever believes in him should not perish but have eternal life." This truth of forgiveness, when settled into our spirit being releases the ability to let go and forgive ourselves and others.
The man who whispered his story in my ear, in his own way, was also an orphan spirit who had lost his way. All children, physical or spiritual, need to find their way home to "family."
Please join me in this richly rewarding life transforming journey. Together we can work to reverse the global orphan crisis, bringing hope and justice to the voiceless, the unseen, and also the unforgiven.